OUR COVID-19 RESPONSE– updated 5/18/2020
As a family-owned company, the well-being of our community, customers and employees is a top priority and we are invested in doing our part to help during the Covid-19 Pandemic. We want you to know that all of us at Milo Locker Meats & Grocery are working hard to help meet your needs as you take care of your family and your home during this time.
With the Governer of Iowa slowly Easing up on restrictions we still believe it is crucial to continue implementing extra steps and processes throughout our facility to help ensure the health and safety of our customers and employees, including increasing the frequency of cleaning and disinfecting, monitoring employees daily temperatures, along with social distancing procedures in our retail store.
Please continue Following these precautions while shopping with us to ensure your safety as well as our employees safety;
*Only 1 member of a household may enter at a time.
*Upon entering USE the sanitizer inside the door.
*Use the 6 foot rule of social distancing while in store.
We are committed to doing everything we can to help everyone stay safe. If there is anything we can do for you please let us know. We are thankful for our customers, our employees and their families. It is our hope that all of you will remain healthy and that we will come out on the other side of this as a stronger community and nation.
Proverbs 3:5&6
From your friends at Milo Locker Meats
RETAIL SHOP
Stop in and check out our retail case! We have cuts of Iowa beef and pork. The retail store also features a grocery area with staple items such as milk, eggs, and cheese. Specialty items: sticks, jerky, ring bologna, summer sausage, and brats coming soon!
TBones
Ribeyes
Iowa Chops
Baby Back Ribs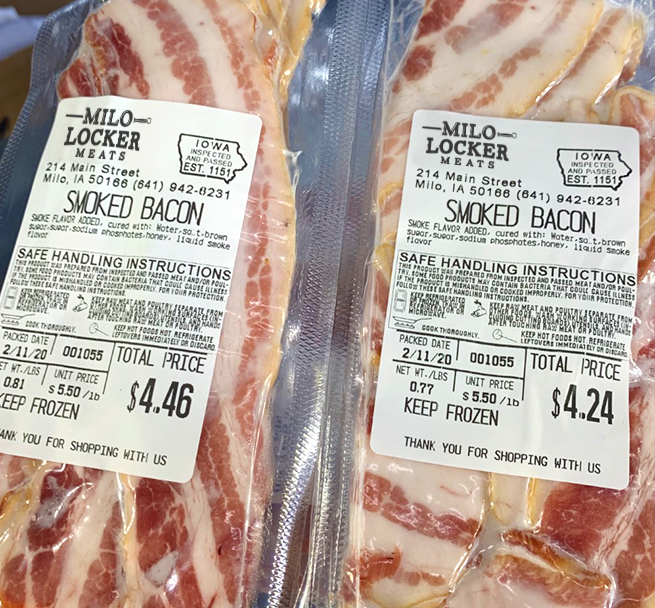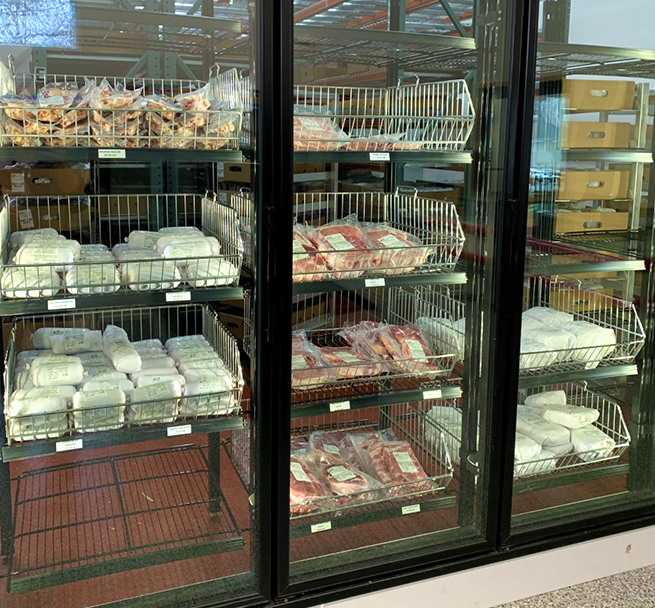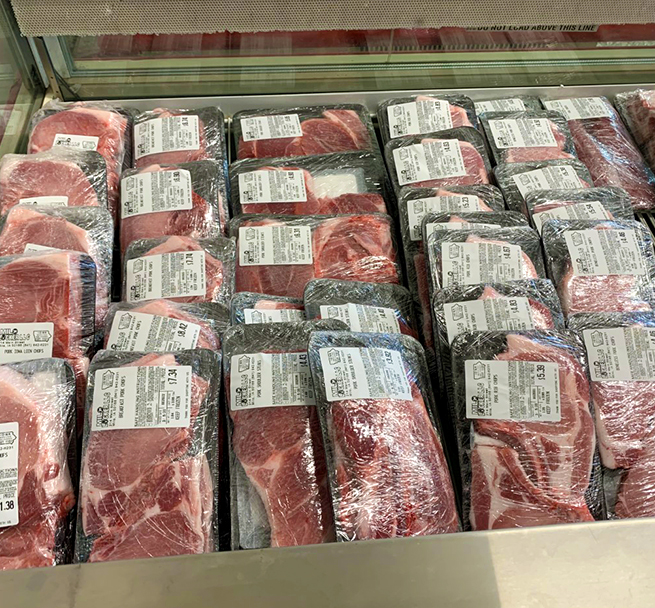 FAMILY OWNED & OPERATED
We are a small, family-owned business. We are an Official (state inspected) locker. We will process your Hogs, Beef, Deer, Goats, Lambs, and Wild Game. Not only will we process your animal but we do all in-house specialty meats. We make Summer Sausage, Sticks, Ring Bologna, Jerky and more.
God's Blessings to each of you!


HOURS OF OPERATION
Closed each weekday from 12 PM - 1 PM for lunch
Monday - Friday: 8 A.M - 6 P.M.
Saturday: 9 A.M. - 2 P.M.
Sunday: Closed